Professional Commercial Refrigeration Solutions In Statesboro, GA
If you are a store or a business owner and you rely on specialty refrigeration for your commercial operations, you can be assured of efficient and cost-effective services from Peach State Air Conditioning. 
When your refrigeration system works efficiently and without a hitch your business will do so, too. Our technicians come with immense experience and training in the field; we manage and offer services for store refrigeration and larger applications that require cooling. When our dedicated staff visits your location you can be assured of maximum customer-friendly service coming from a team of professionals.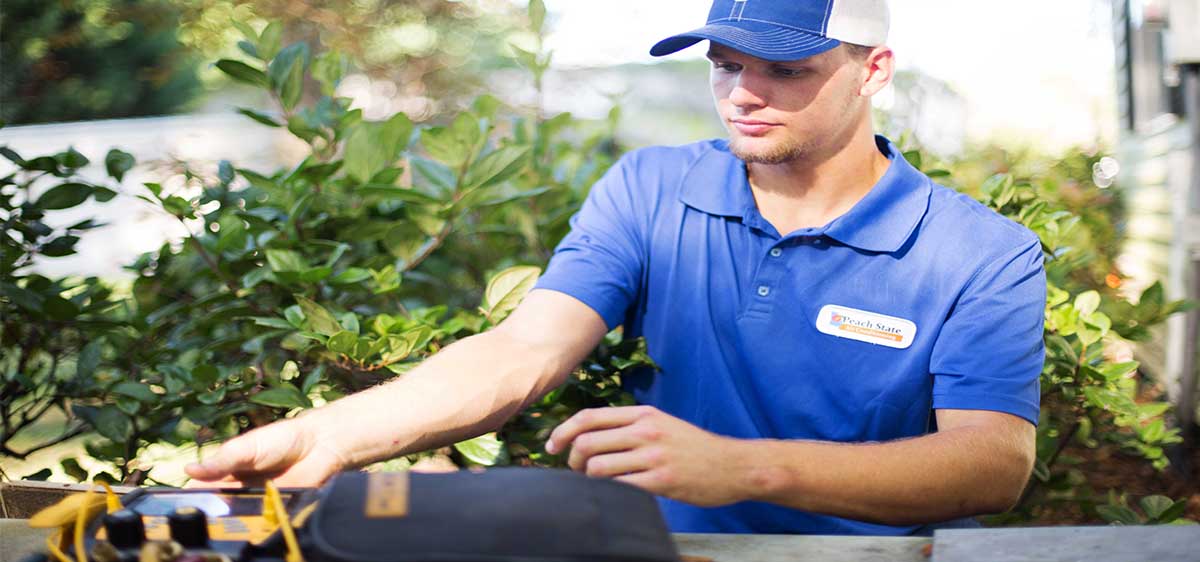 How Regular Maintenance On Your Refrigeration System Helps Your Business
It is always prudent to conduct regular maintenance checks on all your equipment and appliances, and your refrigeration system is no exception. If the system is suffering malfunctions due to wear and tear, chances are that you will face costly repairs soon. Regular maintenance will keep it working efficiently and avoid damaging wear and tear. 
The benefits of regular maintenance checks for your refrigeration system? Here are a few:
Energy savings are money savings: A faulty refrigeration system severely impacts energy efficiency. If you regularly conduct service checks both minor and major faults like loose seals and drain pipe blockages can be instantly detected and repaired, preventing your refrigeration equipment from working overtime and wasting energy. 
Avoidance of breakdowns: If you have already gone through a breakdown of your cooling system you would know that your customers do not take it very well. Routine maintenance helps to prevent breakdowns and keeps the entire refrigeration system functioning smoothly. 
What Is The Lifespan Of A Commercial Refrigeration System?
The average life expectancy of a commercial refrigeration system, with around one to three sections is usually in the range of 10 to 12 years. But there are other factors like usage, quality of the equipment, maintenance and the environment that could lessen this lifespan. Keeping up with routine maintenance can increase the lifetime of the system by over 40 percent. Simply put, regular maintenance can help you get up to four more years of service out of your refrigeration equipment. 
Expert Commercial Refrigeration Services From Peach State
From grocery stores to restaurants and office buildings to break rooms, the staff at Peach State is highly trained to diagnose and repair malfunctioning refrigeration units. This way we can help prevent untimely breakdowns from putting a halt to your business. 
Call Peach State at (912) 489-1585 to schedule a service today.