Skilled AC Replacements in Statesboro, GA
Peach State is here to take care of all of your home's cooling needs. If your air conditioner requires frequent repairs and just never seems to work that well, it may be ready for replacement. The qualified team at Peach State can help you choose a new AC system that is cost-effective and fully meets your home cooling needs.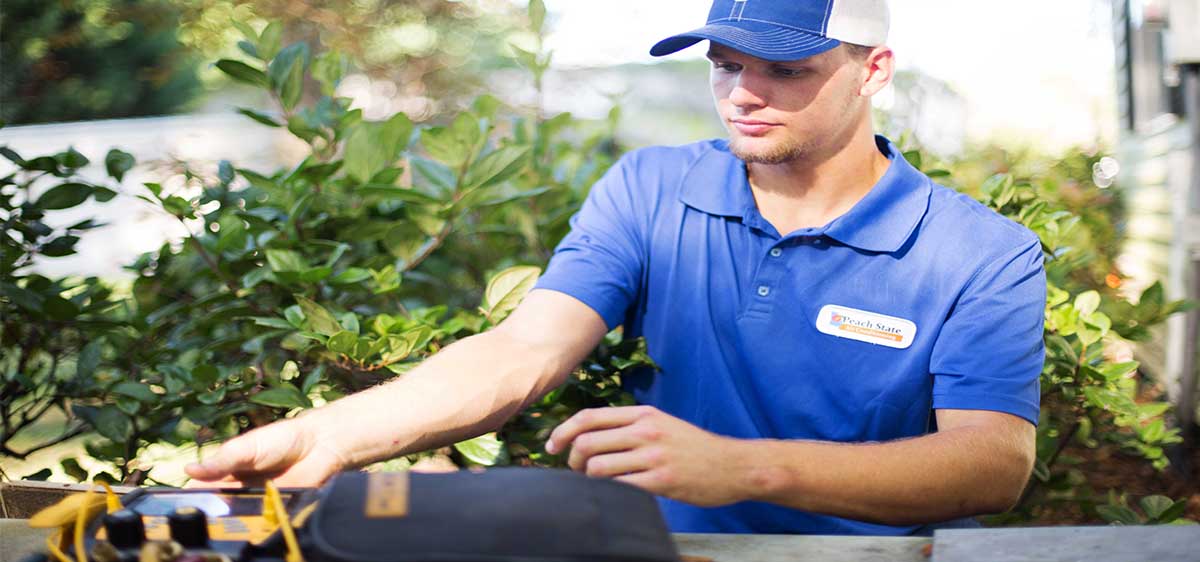 How Do I Know If I Need A New Air Conditioning Unit?
Here are three signs that will tell you whether you need a new AC installation in your home.
You're Paying Too Much For Repairs:
If you've had to have AC repairs done more than once a year for the last several years, a replacement system may be a better use of your money. You may also want to choose a new installation if you're currently experiencing a breakdown and facing a repair bill that will be more than half the cost of replacement.
Outdated Refrigerant In Use:
Due to older refrigerants containing chemicals that contribute to climate change, those coolants have been banned and replaced with the new industry standard refrigerant, R410A. Because of the ban, older air conditioners that use the old refrigerants cost significantly more to repair — especially if they need coolant added. New AC equipment is designed to use the new refrigerants, making them a lot more cost-effective. If you have an old AC that uses banned R22 refrigerant, it's probably time for a new air conditioner.
Your AC Unit Is More Than 15 Years Old:
The average lifetime of an AC system is in the range of 10 to 15 years. Once the unit exceeds 10 years, it's likely that repairs will be more frequent and more costly. Regular maintenance can help you get more years of use out of your equipment, but if you are facing issues with your AC and it is more than 10 years old, then you should look at installing a new one. 
Get Started With Your AC Replacement
If your AC is not performing well, especially during the summer times, get in touch with our trained team today. With over 30 years of service to Bulloch County, GA, Peach State will be happy to help you select the appropriate AC system for your unique comfort needs. 
Enjoy cool air comfort once again! Call (912) 489-1585 today!